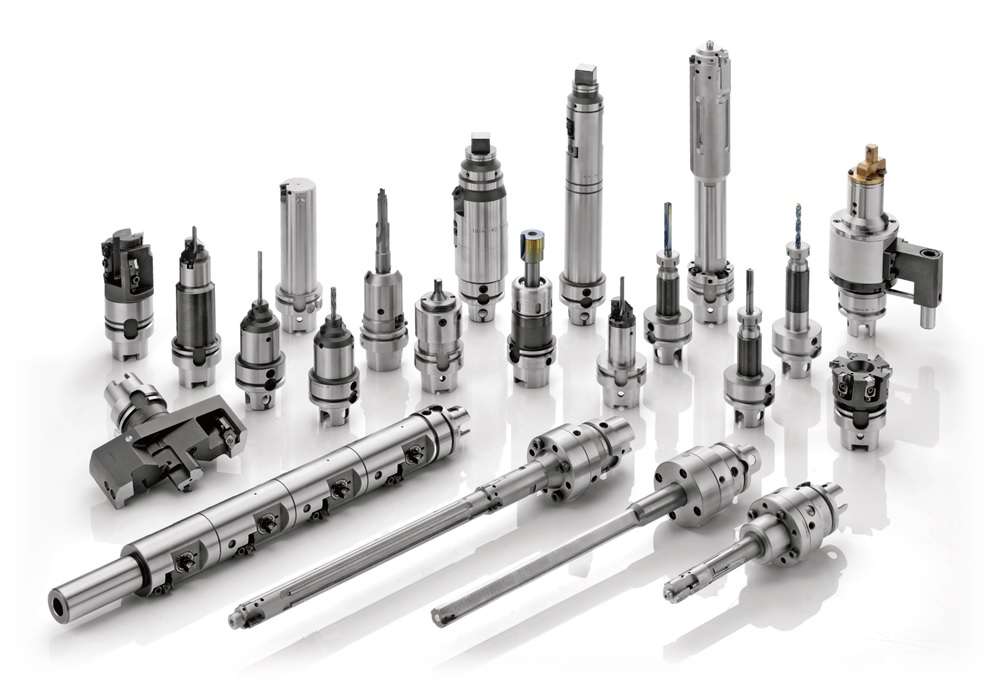 Accuromm USA has the precision machining expertise to meet all your most challenging production and service requirements. We provide cutting tools and holding devices for precision machining services for aerospace, aviation, heavy equipment and technology-based manufacturers. Using the best and most current software and technologies reinforces our commitment to high quality engineering excellence, on-time delivery, unequalled customer satisfaction and on-time delivery. Accuromm is committed to creating and maintaining strong relationships with our customers, built on a foundation of excellence and trust. We have the equipment and skillset to satisfy the most demanding machining requirements.
Accuromm precision machining resources will work with cutting, milling, turning, and is generally performed using Computer Numerical Control (CNC) equipment. It is essential in creating and designing machines, parts, tools, and other hardware that are critical in modern manufacturing to maintain process controls and tolerances that function under extremely tight specifications.
Components, parts and finished durable products that are designed to maintain extremely tight tolerance margins and a high degree of durability are needed and common drivers for utilization of precision machining. From the production of automobiles to surgical devices and aircraft parts, precision machining is involved in every technology and industry. Accuromm follows extremely specific blueprints made by Computer Aided Design (CAD) or Computer Aided Manufacturing (CAM) programs. In some cases, we work with hand-drawn sketches in the initial design phase.
Since 1989, Accuromm USA has been delivering precision machining that exemplifies quality to our customers. We strive to accommodate our customers growing needs. Our round tools and holders are made to assist our customers with their high-volume precision machining services and aren't done until they are precisely in line with customer expectations for reliable delivery, component quality and world-class cost-effectiveness.
Precision machining has become essential to the manufacturing sector. This subtractive manufacturing process often pairs expert designers and engineers with the most advanced equipment available to create parts and components with extremely intricate or complex geometries. Accuromm produces precision round tools and holders for machining parts to a much more exacting standard than baseline CNC machining. It is an excellent solution to meet stringent project requirements, such as tight tolerances, repeatability and volume. For manufacturing processes, Accuromm precision milling provides a host of advantages:
• Reduced cost of production
• Increased speed
• Allows for cost-effective prototyping
Accuromm is a leader in round tools and holders that are used in precision machining and to make precision machined parts. We have state-of-the-art equipment that makes us a leader in the industry. Our goal at Accuromm is to engineer, manufacture and deliver each part to the exact specifications of our clients. With years of experience in each phase of the manufacturing cycle, we can meet delivery requirements for high volume production. We're dedicated to delivering the highest quality precision components in the market. Our efficiency and throughput, coupled with cutting edge CNC technology, enable us to offer the highest level of quality at competitive pricing.
Accuromm distributes our products across the United States and worldwide. Our consistent effort to design and produce more efficient products has paved the way to excellent customer relations. Providing superior quality parts with unmatched customer service sets us apart from our competitors and keeps our customers coming back.
When it comes to round tools and holders that are used in precision machining, Accuromm leads the way. Contact us at sales@accuromm.com.