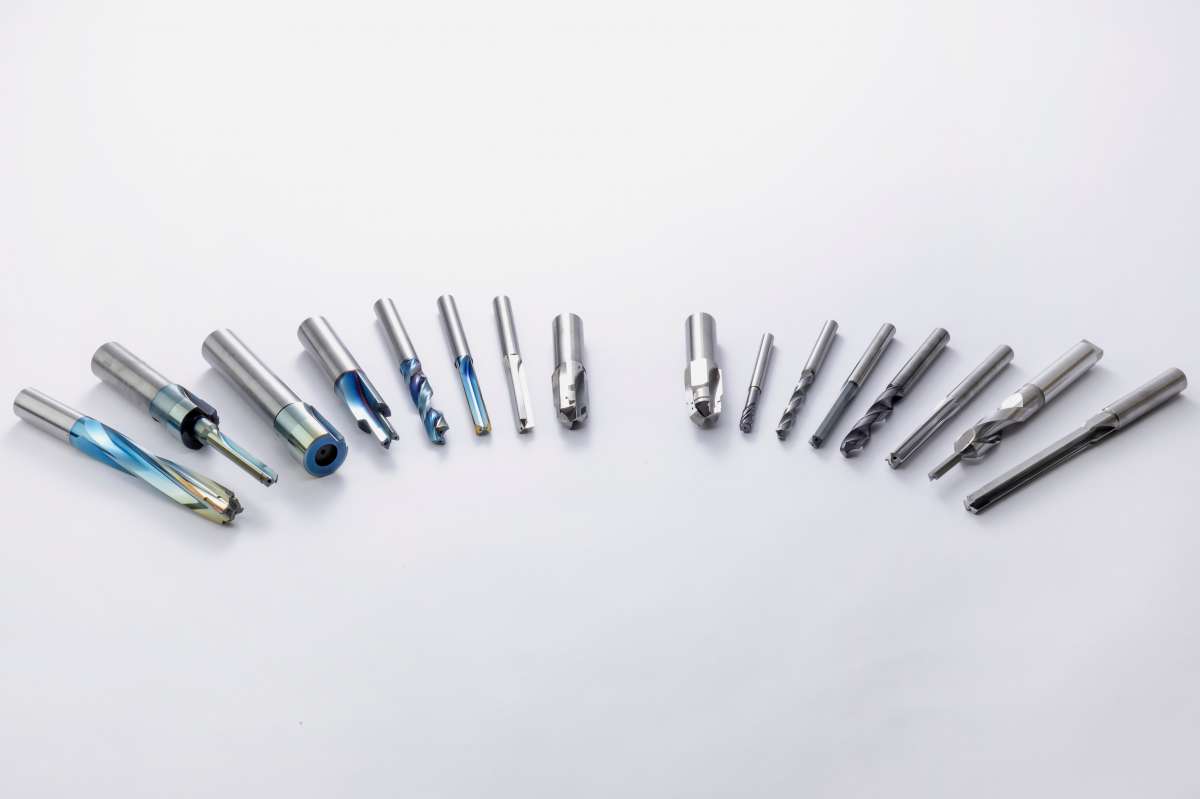 Accuromm USA and parent company Fuji Seiko Limited / C-max have been manufacturing precision cutting tools for various industries since 1958. Our goal is to provide to our customers precision cutting tools that are on spec and on time, made to our customers' exact specifications.
Accuromm specializes in a wide range of precision cutting tools. In the automotive industry, precision tools are used in various applications. Industrial applications include carbide tipped cutting tools, step drills, end mills, honing heads, inserts, and other types of cutters. In the aviation industry, precision cutting tools are used in the manufacturing and refurbishing of turbine blades. In the medical industry, precision cutting tools are used in dental and surgical procedures. Today's high-speed machining requires high levels of expertise. Accuromm has state-of-the-art equipment for manufacturing precision machined components.
Different types of precision cutting tools are used in different types of machines, which depend on:
• The shape of the cutting tool
• The material of the cutting tool
• The types of cutting
• The types of operations
• The direction of the tool movement
• The motion of the tool
• The number of cutting tools used in one tool
What connects Accuromm with our customers is not only the supply of the most innovative precision tools, but also the commitment to develop meaningful solutions. Accuromm provides a comprehensive line of precision cutting tools for the high precision CNC market to which our customers are accustomed. Accuromm provides precision automated machine tool solutions for the global manufacturing community. We specialize in manufacturing precision cutting tools for some of the most challenging manufacturing applications. Our expertise allows us to provide customer solutions for today's manufacturing market. Accuromm delivers the best possible tooling for our customers, tailored specifically to the demands of their job, with fast and reliable turnaround times. All of this is brought together with best in the market service; we truly wish meet and when possible, exceed your expectations.
With customer demand for increased customization and shorter lead times, not to mention rising costs and pressures to improve efficiencies, the business of making components, such as precision cutting tools, gets more complex and more competitive every day. Accuromm can manufacture your simplest or most complicated tooling requirement. Our precision cutting tools are manufactured from simple solid carbide to complex multi-step PCD. We manufacture our tools on our well-maintained, high-accuracy machines in our facilities in Lexington, Kentucky. Our engineers can work with your specifications to design specific tools for virtually any job. Quality control is an integral part of our production. When it comes to precision cutting tools, Accuromm makes every effort to provide dependable solutions for our customers. We deliver quality products with the highest level of service.
Accuromm specializes in the production of high-quality precision cutting tools. Working with you, we will develop the best solutions that meet your specific requirements for your machining processes. As a leading cutting tool manufacturer, we distribute our products across the United States and worldwide. Accuromm and Fuji Seiko Ltd. are world leaders in total tooling manufacturing. Our consistent effort to design and produce more efficient tooling systems has paved the way to excellent customer relations. When it comes to precision cutting tools, Accuromm leads the way. Contact us at sales@accuromm.com.