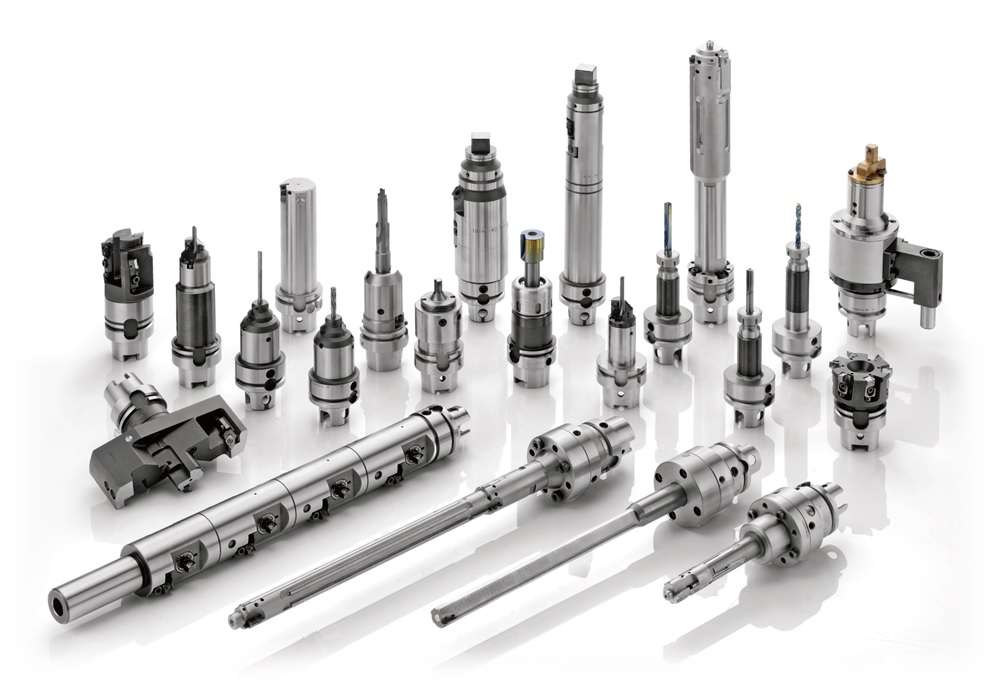 When it comes to machine cutting tools, your operation requires the right tools. Accuromm not only has the right machine cutting tools, but we advise and provide support to our customers, efficiently and productively. We are constantly setting new standards in the world of machining. Accuromm manufactures machine cutting tools for a wide range of applications.
Accuromm USA should be your top choice for the highest quality machine cutting tools. At Accuromm, you are assured of getting the best products for your application. We offer very competitive prices, especially when considering price per hole. In this constantly changing manufacturing world, the passion for metal cutting is crucial to stay ahead. Accuromm shares that passion. With a keen understanding of business realities, we provide our customers with machine cutting tools and solutions that match the ambitions of your company. Working with our clients, Accuromm shapes the future of manufacturing.
Many of our Accuromm machine cutting tools feature multiple flutes, which are grooves running down the exterior of the tool. Chips cut from the workpiece travel down the flutes as they are ejected. The ideal number of flutes on a cutting tool depends on the workpiece material. A tool with fewer flutes is preferable for soft materials. A higher flute count can increase speed and is suitable for harder materials.
What's challenging for many engineers in CNC machine shops is how to select the right tool to make sure the job gets done properly. Of course, selecting a CNC machine cutting tool isn't only about the performance of the tool. Cost is a huge factor. Most engineers choose using proven machine cutting tools first, which helps reduce risk, inventory and costs.
The selection of machine cutting tools depends on:
• Design of the tool
• Production volume
• Rigidity & condition of the machine
• Chemical & physical properties of work piece material.
Properties of machine cutting tools:
• Cutting tools must be capable of withstanding high temperatures during operation without losing any cutting efficiency.
• If a cutting tool doesn't possess the adequate wear resistance property then it will fail quickly
• Coefficients of friction between a work piece & cutting tool have to be lower. Less friction reduces the heating & wearing in the tool material.
Machine cutting tools play a vital role in the manufacturing industry. Machine cutting tools are used to cut, shape, and remove material from a workpiece by means of machining tools. The majority of machine cutting tools are designed exclusively for metals. Generally, machine tools are the power-driven metal cutting tools that are used to change the work piece to the required size and shape by cutting away the unwanted sections, controlled electrical machinery process, and pressing, sealing, drawing or shearing. Machine cutting tools are operated either manually or with automatic control. There is a variety of machine cutting tools.
Accuromm helps our customers cut manufacturing costs, increase part production, improve quality, and increase profits. Manufacturing questions and challenges will always be met with sound technical advice at Accuromm. Specific jobs require specific tools, and our engineers make design tools to print. Our specialty is designing and creating custom cutting tools that allow you to have multiple features on one tool. With more than 30 years of experience, we will work closely with you to exceed your expectations. We offer fast turnaround and competitive prices that are based on your specific order.
Accuromm USA and parent company Fuji Seiko Ltd. are world leaders in total tooling manufacturing. Our consistent effort to design and produce more efficient tooling systems has paved the way to excellent customer relations.
Accuromm should be your top choice for the highest quality machine cutting tools. Contact us at: sales@accuromm.com.