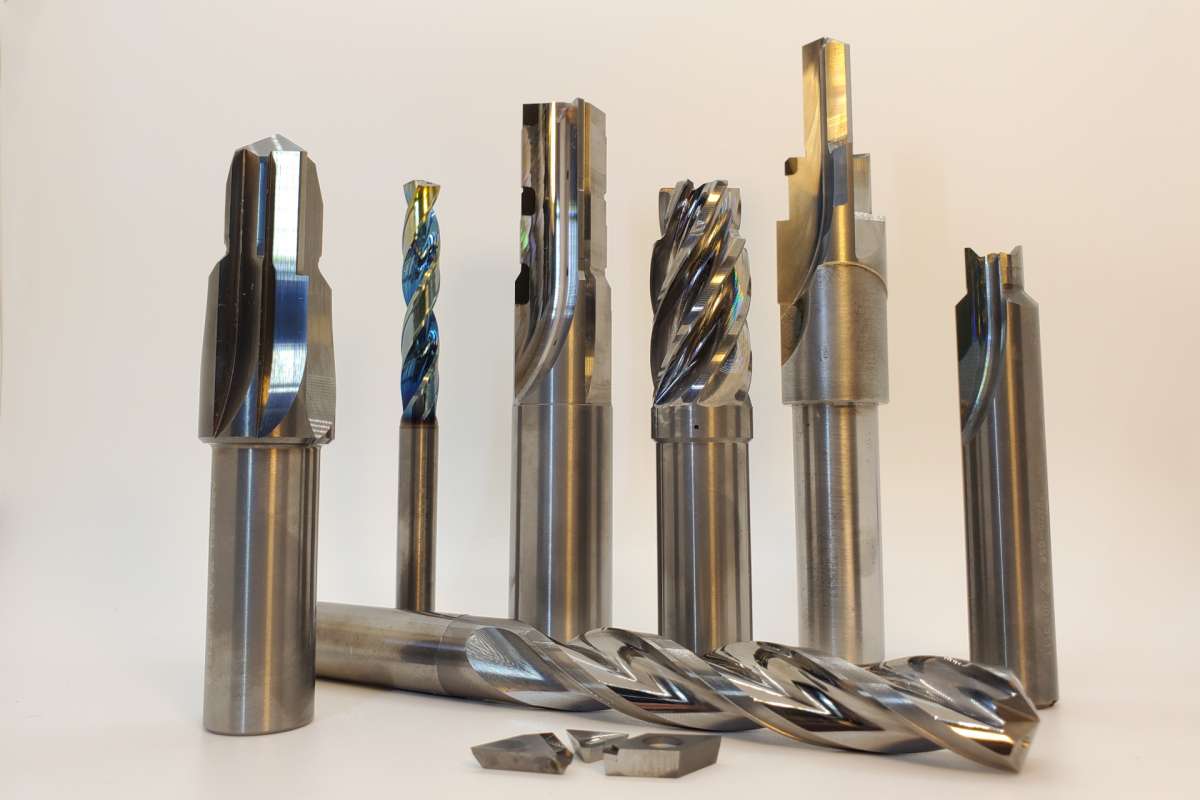 Accuromm USA manufactures end mills including ball-end, corner radius-end, square-end and more. Choose from a wide range of styles for a variety of applications including titanium, super alloys, hardened steels, stainless steels, steels, cast iron, graphite, brass & copper, high silicon aluminum, low silicon aluminum, composites, plastics and wood. End mills are used in milling applications such as profile milling, tracer milling, face milling, and plunging.
Accuromm end mills are designed to perform in the most demanding environments. Our end mills are manufactured to support customers in numerous industries, including aerospace, automotive, heavy equipment, medical and more. We offer a broad selection of end mills that ensures you will be able to get the job done most efficiently and at competitive prices. Our end mills will provide you with the ultimate durability. With Accuromm end mills, you'll have increased efficiency, increased precision, and increased functionality.
Carbide end mills are one of the hardest cutting tools available. Next to diamond, there are very few other materials harder than carbide. This makes carbide capable of machining almost any metal if done correctly. When followed correctly, these parameters can lead to productive milling operations producing many parts from one tool. Our carbide end mill selection ranges over a wide variety of styles to accommodate many different jobs. They are an efficient solution for machinists who need a tool to work with different materials. Accuromm solid carbide end mills offer cost efficiency and flexibility.
Our high-performance solid carbide end mills are the perfect choice to achieve superb MRR (Monthly Recurring Revenue) in a particular material and application. Whether you're cutting aluminum, stainless steel, titanium or other materials, Accuromm high-performance, solid carbide end mills provide exceptional MRR. Accuromm end mills for stainless steel and high temp alloys are coated and offer excellent heat resistance and high hardness for reduced abrasion and extended tool life.
Accuromm understands that you need end mills to perform with ultra levels of precision and accuracy in your manufacturing operations. We design and manufacture our mills to the most exacting of specifications in order to ensure that when our product is in the hands of our customers. Cutting-edge software, machine tools, novel strategies, ever-improving techniques and design updates in the tools themselves keep milling useful in the 21st century. The machinist who masters the art of these metal eaters can save their shop time and money while producing superior parts. Our end mills are the finest quality milling products you can procure on the marketplace, made in our facilities in Lexington, Kentucky. We consistently deliver high quality products that are second to none.
There's a lot to consider when choosing the right end mill for your CNC operation:
• End mill length
• End mill materials
• Flute count
• End geometry
• End mill coatings
• Tool life
Accuromm USA end mills are designed to give you an edge over the competition. If you have questions about selecting the right end mills or other cutting tools for your operation, we're here to help. For more information, contact us at sales@accuromm.com.