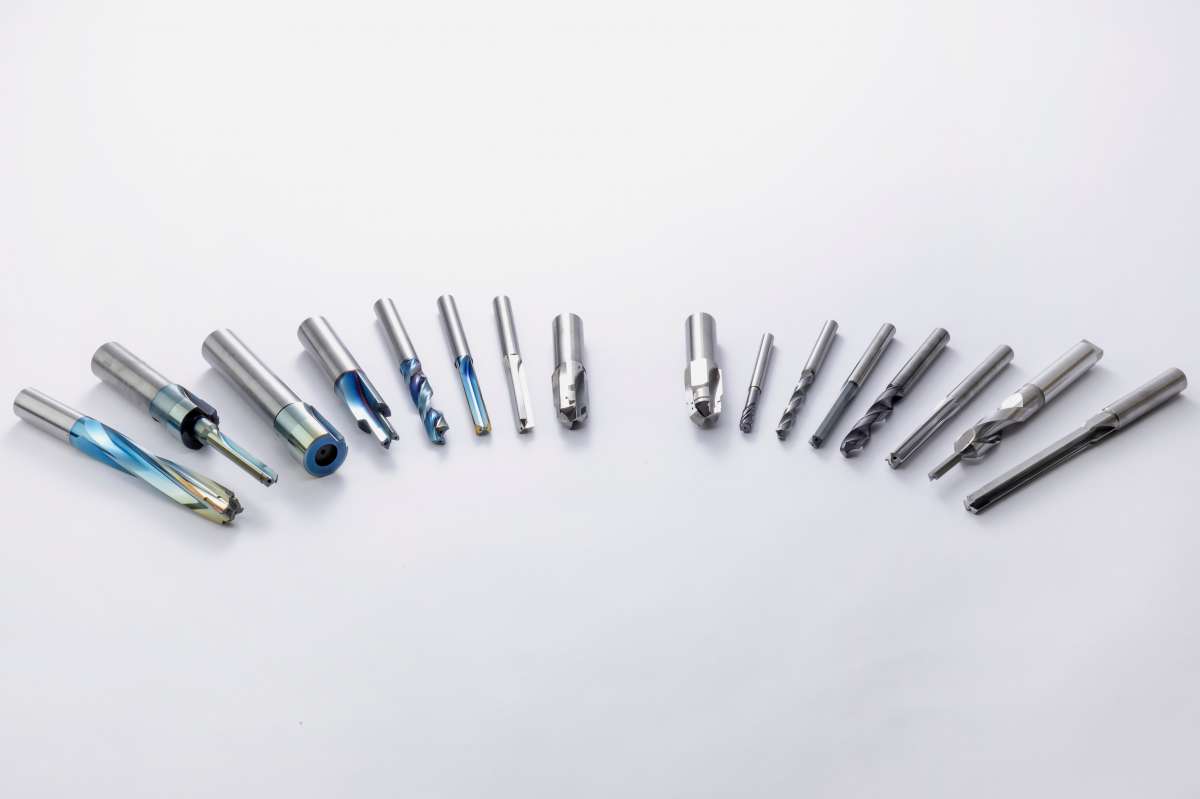 When searching for manufacturers of custom cutting tools, Accuromm USA guarantees that your tools and parts will be engineered to the highest performance standards and precision specifications. We design and build industry specific and hole specific custom cutting tools. Sometimes standard cutting tools just don't meet your requirements or give you the productivity improvements that you need on your production lines. We may be able to reduce multiple tools from your turret to reduce overall cycle times. Give Accuromm the opportunity to work with your engineering staff and we'll build custom cutting tools to meet your needs. We provide tool designs based on your work piece drawings, raw material characteristics, and machining conditions. Providing solutions is what we do at Accuromm.
Accuromm is a premier manufacturer of custom-engineered cutting tools in the United States. Accuromm routinely meets or exceeds customer demands by employing the best tool design & engineering possible, then streamlining methodologies in order to produce innovative and cost-effective design-to-build cutting tool deliverables. Accuromm is unique from the standpoint that a high percentage of our work is based on our analytical and engineering design capabilities that exceed industry benchmarks. We manufacture many different types of custom cutting tools that can be used in a variety of applications and materials. We can design and manufacture tools in about 3-4 weeks.
If you are looking for quality and highly functional cutting tools that can perfectly and efficiently carry out your cutting tasks at an affordable price, then custom cutting tools are your best bet. With Accuromm, you'll have access to all the major types of custom cutting tools under one roof. Accuromm manufactures the precise custom cutting tools you need to do the job. Whether your application is production, prototype or short run, we can manufacture the tool you need. If you have a standard tool that needs to be modified, we do that too. Digital files of your custom cutting tools are maintained for future use and exact results if you need to reorder.
We help our customers cut manufacturing costs, increase part production, improve quality, and increase profits. Manufacturing questions and challenges will always be met with sound technical advice at Accuromm. Specific jobs require specific tools and our engineers make design tools to print. With thorough design and detailed testing, Accuromm custom tools increase your productivity and lower your manufacturing costs. We can design and create custom cutting tools that meet your needs. Accuromm offers full-service cutting tool design to clients using almost any type of machine. With more than 30 years of experience, we will work closely with you or your engineering staff to design and manufacture tooling that will exceed your expectations. We offer fast turnaround and competitive prices that are based on your specific order.
With a high degree of technology at every step of the manufacturing process, precise operating tolerances and consistency are guaranteed at Accuromm. State-of-the-art technology gives us a cutting-edge advantage over the competition. When our customers require a specialized custom cutting tool, our experienced staff - working with advanced digital fabrication equipment - follows a multistep process to ensure our customers receive the exact tool their job demands.
Trust Accuromm USA with all your custom cutting tool needs. For more information, contact us at sales@accuromm.com.