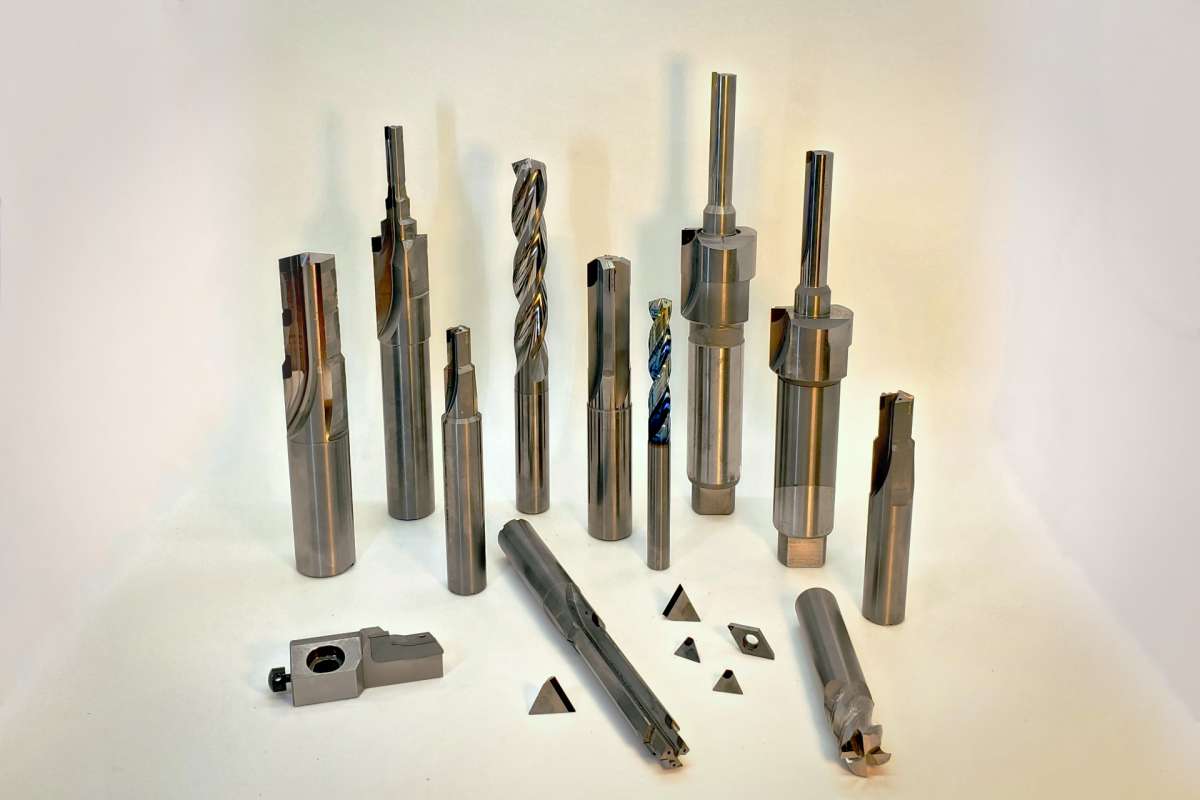 With extensive experience manufacturing custom carbide inserts, Accuromm USA and parent company Fuji Seiko LTD specialize in meeting and exceeding the complex needs of even the most demanding industries. We will work with you to find the best solution for your needs. No job is too big or too small. If you want a quote on custom insert tooling, please contact us.
Accuromm has the latest in technology. This provides us great flexibility not only to serve high volume customers, as well as perform specialty machining for custom jobs, but also cater to several different industries and machining operations. Contact us to discuss custom carbide inserts. We will always work with our customers to meet their needs.
When it comes to custom carbide inserts, Accuromm provides exceptional quality without compromise. We will give you the attention, respect and service that you deserve. That's our promise. In an industry that prizes precision, dependability and efficiency above all else, Accuromm has kept its competitive edge by continually investing in leading technology and the ongoing training that keeps our highly skilled workforce at the top of their game.
Headquartered in Lexington, Kentucky, Accuromm produces carbide cutting tool solutions and custom carbide inserts for a wide variety of standard applications through a diverse product portfolio of threading, milling, and turning inserts, and carbide form tools. Today, our spirit of innovation continues as we continually find new ways to raise industry standards for part quality, repeatability, production versatility and customer service.
Custom carbide inserts are used to accurately machine metals, including steels, carbon, cast iron, high-temperature alloys and other non-ferrous metals. Carbide inserts can be used at high speeds, enabling faster machining, which results in better finishes. It's crucial that you select the correct carbide insert for the material that you are cutting or you could risk damaging the insert, the machine and the workpiece.
Continually changing worn out cutting tools can be a real profit breaker. If you're machining automotive and aerospace components made out of hardened steel or nickel-based alloys, you really know what we mean. To avoid costly downtime and excessive tooling costs typically associated with super-hard materials, Accuromm offers a full array of standard and custom carbide inserts tipped with the hardest substances available.
Here are some of the reasons that make Accuromm custom carbide inserts so great as compared to other cutting tools:
• The great engineering support that you receive along with such an unbelievably wonderful product.
• Carbide inserts are efficient and cost-effective when compared to other similar cutting tools.
• Some carbide inserts like tungsten are highly durable and result in longer work life.
• Carbide inserts come in different shapes and grades that can be used in various applications.
• Carbide inserts produce a much better surface finish quality than other tools.
Accuromm and Fuji Seiko Ltd. are world leaders in total tooling manufacturing. We not only manufacture custom carbide inserts, but we also manufacture cutting tools, drills, reamers, and related products for the use in machining engines, drivetrains, transmissions, brakes, Aerospace and other applications. Our consistent effort to design and produce more efficient tooling systems has paved the way to excellent customer relations.
When it comes to carbide cutting tools, Accuromm leads the way. For more information, contact us at sales@accuromm.com.