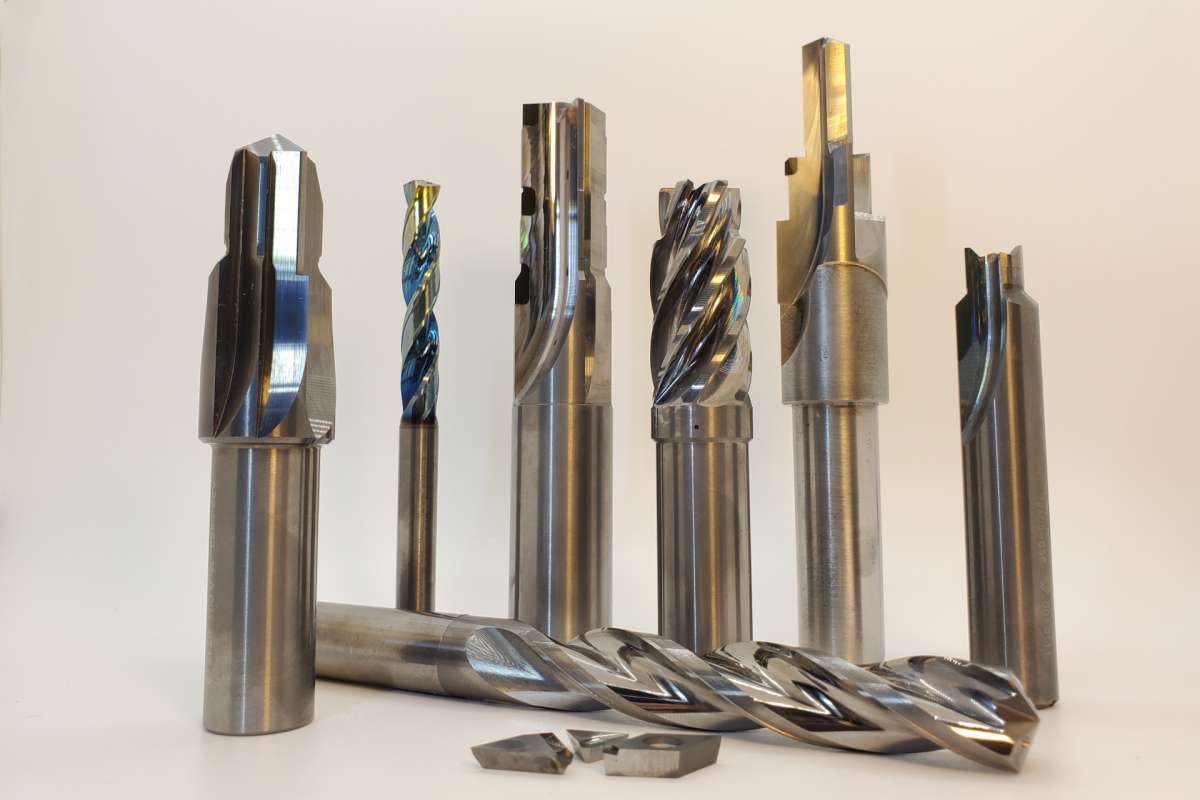 Accuromm USA provides carbide cutting tools for the metal working, automotive, aerospace, and industrial supply industries. Carbide cutting tools are one of the most commonly used tools today. Accuromm offers excellent quality carbide cutting tools, both standards and specials, in grades and sizes to meet your needs to achieve the highest wear life and ideal performance. An important part of our service is providing custom, solid carbide products per your specifications.
Carbide cutting tools are prevalent among the modern manufacturing and engineering industry for several reasons. The carbide coating or carbide cutting tip renders better physical properties to cutting tools, which makes the tools more capable of taking on the tasks they are assigned. Instead of making the entire cutter with carbide, carbide cutting tools are cutters made from a carbide material, the metallic cutter coated with a carbide layer, or a cutter tipped with carbide cutting edge, which strengthens the tool and enables better cutting performance.
Accuromm carbide cutting tools provide economies of scale with their superior hardness and maximum performance. Our carbide cutting tools work well on just about all materials. They can be coated to suit a particular material. Carbide tipped cutting tools provide the performance of solid carbide, but the cost is less due to the steel body. Carbide tipped cutting tools provide flexibility for a work-holding environment that is less rigid. They can be coated to suit a particular material.
Premium solid carbide cutting tools bring unmatched cutting performance, long tool life and high process security to demanding parts production in industry segments such as aerospace, medical, mold and die, and power generation. The high quality, low cost production advantages of these end mills come as a direct result of dedicated micro-grain carbide structures, optimized flute lengths, specialized edge honing and wear-resistant coatings.
Since 1989, Accuromm USA in Lexington and 1958 in Japan Fuji Seiko has been known for the highest quality carbide cutting tools. We serve clients throughout North America and the world from our modern, high-tech facility in Lexington, Kentucky. We take great pride investing in the resources, technology, and people that enable us to provide world-class solid carbide round cutting tools for your most demanding applications, ensuring our customers are equipped with the best carbide cutting tools on the market. A good tool begins with a good foundation. Quality begins with a tradition of excellence at Accuromm USA and parent company Fuji Seiko LTD. All Accuromm products conform to the strictest quality standards for complete customer satisfaction. Our carbide cutting tools come in many different shapes and sizes, but you can also have the same tool with many different geometrical features, including hook, helix, and clearance angles.
Accuromm and Fuji Seiko Ltd. are world leaders in total tooling manufacturing. We not only manufacture carbide cutting tools, but we also manufacture drills, reamers, and related products for the use in machining engines, drivetrains, transmissions, brakes, Aerospace and other applications. Our consistent effort to design and produce more efficient tooling systems has paved the way to excellent customer relations.
When it comes to carbide cutting tools, Accuromm leads the way. For more information, contact us at sales@accuromm.com.