Accuromm USA and Fuji Seiko LTD bring more than 60 years of experience when it comes to boring tools. We offer custom boring solutions to meet your difficult machining challenges.
Boring is a mass-reducing process by which existing holes, either pre-drilled or cast, can be enlarged. The process is used to achieve greater accuracy of the diameter of a hole, and can be used to cut a tapered hole. Boring tools have many different uses but all accomplish the same three basic tasks:
• Bring holes to the proper size and finish
• Straighten original drilled or cored holes and correct defects in casting
• Make the holes concentric with the outside diameter
Precision boring is a single-point cutting operation. Precision boring can be used to straighten and enlarge existing holes by advancing the workpiece into a rotating single-point. The material is removed as small chips.
Boring tools are used in construction, carpentry, metalwork and many industries to make holes in various materials. The various types of boring tools are classified mostly according to their different functions. Boring is used to achieve greater accuracy of the diameter of a hole, and can be used to cut a tapered hole. Boring can be viewed as the internal-diameter counterpart to turning, which cuts external diameters.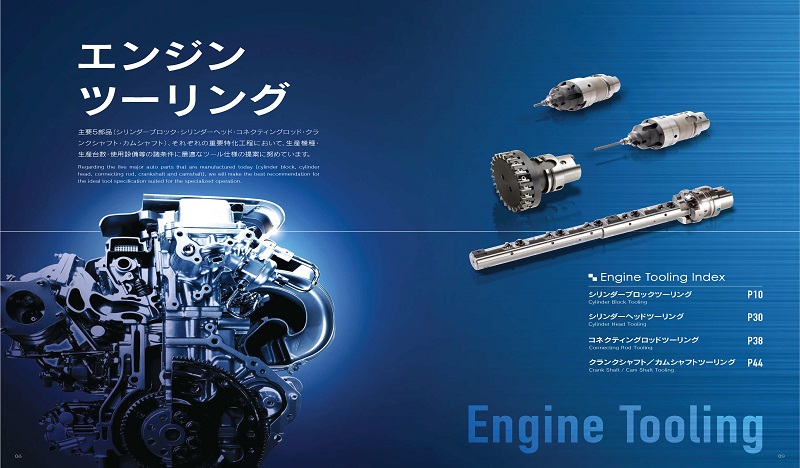 There are different types of Accuromm boring tools:
• Solid boring bars
• Damping bars
• Bridge bars and Jumbo bridge bars for large diameter boring
• Axial and radial fine boring heads
• Rough boring heads
• Fine boring heads
• Twin cutter boring heads
• Digital boring heads
Accuromm boring tools are used in various types of boring machines:
• Coupling boring machines
• Cylinder boring machines
• Directional boring machines
• Horizontal boring machines
• Jig boring machines
• Line boring machines
• Portable boring machines
• Tunnel boring machines
• Vertical boring machines
Boring operations on turning machines are generally less complicated than boring operations on milling machines. With lathes, the boring tool is moved incrementally by the machine whereas with mills, the boring tool must be adjusted to achieve the desired hole size. Because of the limitations on tooling design imposed by the fact that the workpiece mostly surrounds the tool, boring is inherently somewhat more challenging than turning. There are reasons why boring is viewed as an area of machining practice in its own right, separate from turning, with its own tips, tricks, challenges, and body of expertise, despite the fact that they are in some ways identical.
When your equipment isn't up to the job and breaks down you lose critical time and money. Accuromm understands how essential the right equipment is to your success. You'll never have to worry if your equipment is up to the job when you count on Accuromm. Boring requires use of the right tool to achieve the desired hole characteristics of position accuracy, hole geometry and surface finish. Our extensive line of boring heads and bridge bars gives you right solution for your particular hole-making applications.
Accuromm and Fuji Seiko Ltd. are world leaders in total tooling manufacturing. We not only manufacture boring tools, we also manufacture drills, reamers, and related products for the use in machining engines, drivetrains, transmissions, brakes, and other applications. Our consistent effort to design and produce more efficient tooling systems has paved the way to excellent customer relations.
When it comes to boring tools, Accuromm leads the way. For more information, contact us at sales@accuromm.com.